Description
Apple iPhone 6s
Apple iPhone 6S price in Kenya starts at KSH 22,000 and it has a super stylish all-metal body and dependable performance make it an ideal device for personal use. The svelte space gray mobile's big 4.7 inch Retina HD touchscreen comes enhanced with 3D Touch technology. The screen displays your content in stellar 1334 x 750p resolution. On board Touch ID fingerprint scanner lets you unlock this smartphone or enable Apple Pay payments with a mere swipe of your finger. The device's powerful iSight and 5MP FaceTime camera let you capture 12MP photographs, as well as stunning 4K video clips.
This phone's robust performance is powered by its A9 chip which ensures all the installed applications and onboard features run smoothly. It operates on Apple's iOS 9 OS that comes with powerful built in apps, improved Siri, and more. Connectivity options that are featured on this mobile include 802.11a/b/g/n/ac specification WiFi with MIMO, 4G LTE support, Bluetooth 4.2, and NFC. The device's internal storage capacity is 16GB, on which you can save a significant amount of data.
INTUITIVE 3D TOUCH TECHNOLOGY
The Apple iPhone 6S's 4.7inch Retina HD display comes with enhanced 3D Touch technology. The technology enables the phone to do all kinds of essential things faster, and with utmost ease. It can even give you haptic feedback from its advanced Taptic Engine.
CUTTING EDGE A9 CHIP WITH 64BIT ARCHITECTURE
The Apple iPhone 6S is powered by the cutting edge 64bit A9 chip that delivers a blistering performance when you are running applications or are multitasking. This advanced chipset boasts performance improvements of up to 70 percent along with a 90 percent improvement in graphics output.
Freeze memories in time
The Apple iPhone 6S incorporates an overhauled 12MP iSight camera that captures sharp, detailed photos and brilliant 4K videos. The phone also takes spectacular selfies with its 5MP FaceTime HD front camera. Live Photos feature captures the moments just before and after your click a picture and sets it in motion with a mere press of a finger.
4K video recording
The smart way of doing things
The Apple iPhone 6S comes preinstalled with iOS 9 that features incredible built in apps, revamped Siri, and much more. The OS's App Store features amazing apps that have been designed to take advantage of iPhone's incredible processing power. The Apple iPhone 6S incorporates a 4.7inch Retina display that renders spectacular 1334 x 750 pixel resolution images at 326ppi. You can operate this phone with just one hand with room for your thumb to navigate through the device's menu.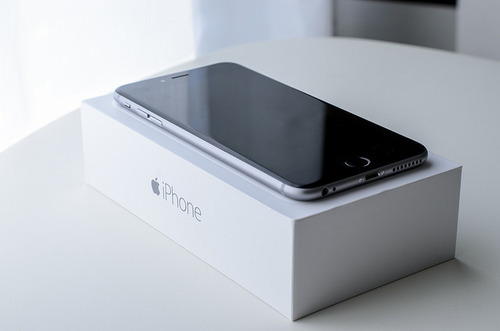 Certified Refurbished
The iPhones are used abroad, taken back to Apple stores where they check to verify condition then re-sold as used. This normally happens because when Apple releases a new iPhone in the market, users with the immediate previous iPhone series are allowed to take it back to the apple store they purchased them at then trade-in for the new series by topping up some little cash.